[ad_1]

South Korean actress HoYeon Jung—who stars in the new original Netflix K-drama Squid Game—has come into the spotlight following the success of the series, which is the first-ever Korean drama to top Netflix's global rankings, including in the U.S.
The gripping mystery thriller, which premiered on September 17, sees 456 cash-strapped people compete in a series of deadly survival games for the chance to win 46.5 billion Korean won (around $40 million).
Among them is contestant No. 067 (played by Jung)—a fierce yet vulnerable character who quickly became a fan favorite in the series.
But who is Jung in real life? Here we take a closer look at the rising star's career and her road to global stardom.
She's Been a Fashion Model for Several Years
Born in 1994, Jung began her modeling career when she was 17, she told Models.com in December 2018.
After pondering what she could do to earn a living, when others around her suggested she could be a model because she's tall, she thought: "Yeah, why not? Maybe I can try," she recalled, and went into the fashion world.
Not knowing much about that industry, she started as a freelance model with no agency representation to help get her foot in the door. Yet the self-starting model managed to distribute enough profile photos and contact numbers to land around three to four shows at Seoul Fashion Week for two years and by 2013 she was averaging around 10 shows, the Korea Times reported in 2016.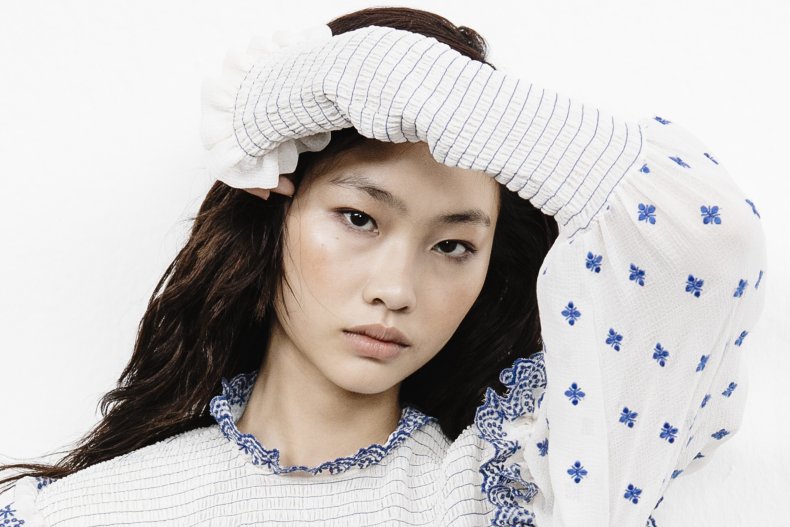 Since then she has worked with some of the biggest names in fashion, making her international fashion debut in 2016 as an exclusive model for Louis Vuitton. She's also walked the runway for Chanel, Marc Jacobs, Roberto Cavalli and others in major fashion week shows including in New York and Paris.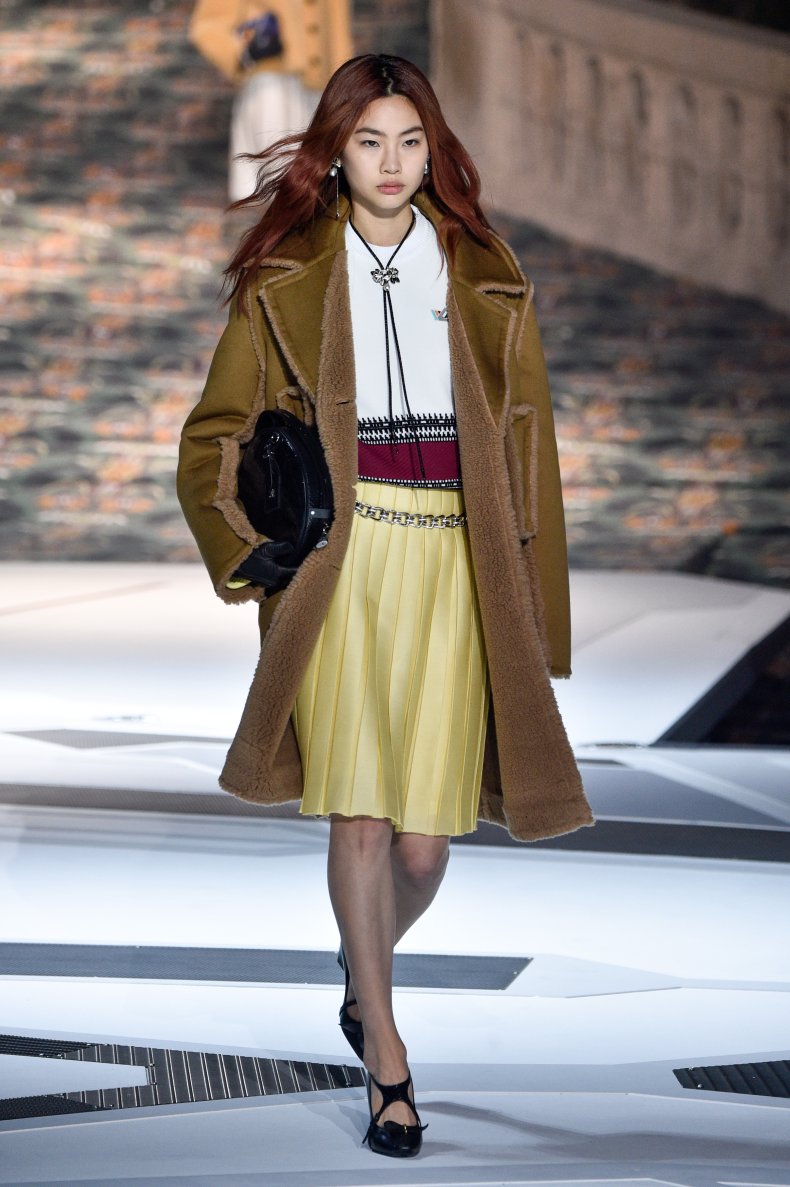 'Squid Game' Is Her First Acting Gig
Jung's leading female role in the latest K-drama series marks her acting debut. She officially signed with South Korea's Saram Entertainment back in January 2020 in a bid to pursue an acting career, South Korean broadcaster SPOTV News reported in June 2020.
Jung was preparing for fashion week in New York when her agency asked her to tape an audition video, she told TheFocus this week.
"I sent the video in, and the director [of Squid Game] contacted me, asking me to meet in person. So I dropped everything and flew in right away," she said.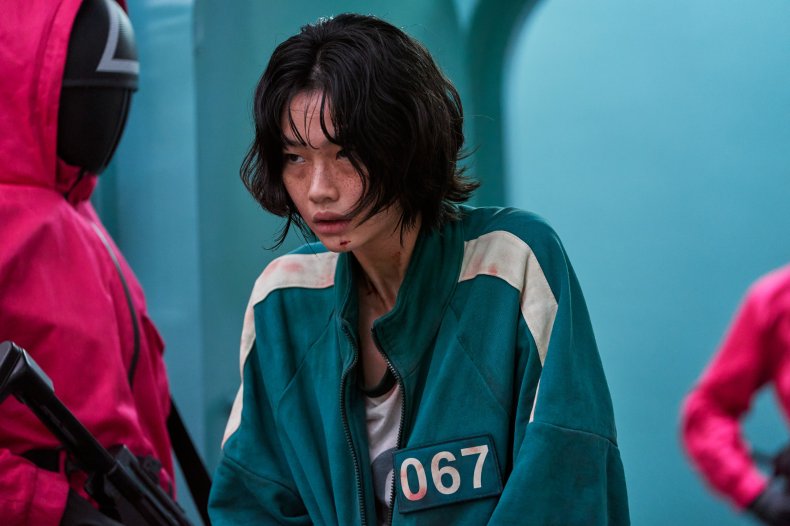 …But Not Her First Survival Game
Back in 2013, Jung starred in a real-life survival game by competing in Korea's Next Top Model, a reality fashion survival show similar to America's Next Top Model, she described.
Jung told Models.com: "It was so hard for me," describing the challenges of competing on the show. "I didn't know how to show my personality or character or my charm. I was so afraid to say or to do anything."
After studying poses seen in fashion magazines and practicing in front of a mirror, she recalled: "One day, I just got it. I knew how to move my body, how to express my feelings or the fashion."
Finishing second in the survival competition, Jung gained wider attention across the country following her appearance on the show. In 2015, Vogue in the U.S. described the "Seoul street style star" as the "next Korean girl to make a splash stateside."
She has since graced the covers of various fashion magazines, including Vogue Korea and Harper's Bazaar Korea this year.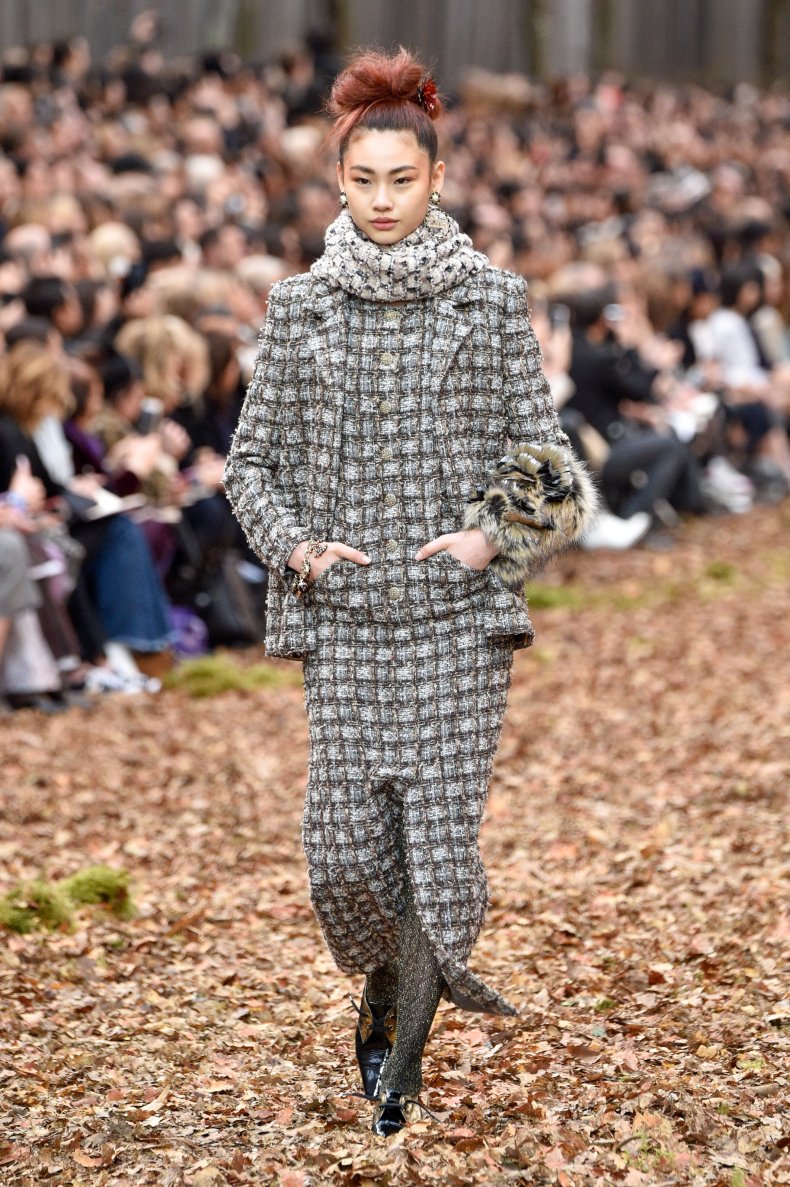 Jung Is Similar to Player No. 067 in 'Squid Game'
Jung's character in Squid Game, whose name is Kang Sae-byeok, is a North Korean defector who entered the competition in a bid to raise money to be able to reunite with her family and also retrieve her younger brother from an orphanage.
Jung, who watched a lot of documentaries about North Korean fugitives in preparation for the role, recently told W Korea that she felt she was similar to Sae-byeok and was able to identify with the character's loneliness.
She explained: "More than anything, I think I was able to accept [the character] Sae-byeok without any big difficulties because I am similar to her.
"In 2016, I left Korea to further my modelling career overseas, and I spent a lot of time alone. At the time, the emotion that I felt the most was loneliness…that feeling of loneliness while trying to persevere and live isn't all that different," she told W Korea.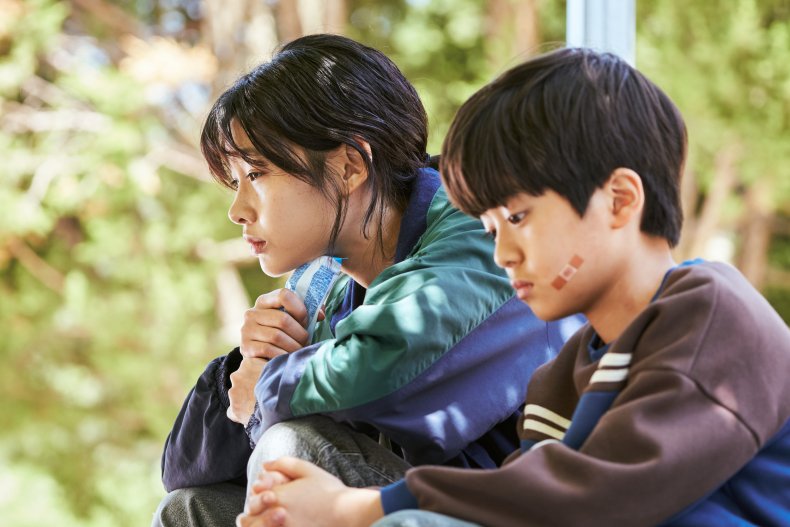 She Loves Quentin Tarantino's Work
Back in 2018, Jung revealed: "My dream…it's actually acting. I love watching movies and even the music in the movies," Models.com reported at the time.
Some of her favorite films are American movies, such as Wild, which stars Reese Witherspoon and is directed by Jean-Marc Vallée, who also directed Dallas Buyers Club.
"I actually really would like to try action because I love Quentin Tarantino's movie. I love Kill Bill," Jung told Models.com in 2018.
"I love the girls [in Kill Bill] fighting with the really cool outfits…I think Kill Bill is a very good movie to see fashion and drama," she said at the time.
Jung Is Besties With Blackpink's Jennie
Jennie, the singer/rapper from K-pop girl group Blackpink, has been pictured with Jung in several selfies on social media, including this week on Instagram where she was seen visiting Jung on the set of Squid Game.
Jung also shared a snapshot on Instagram of a coffee/snack truck Jennie had sent to the cast and staff on the set of the show to show her support for Jung.
Their close friendship was also acknowledged by Squid Game star Lee Jung-jae in a recent interview for Netflix Korea.
She's Dating an Actor
Jung has been dating fellow Korean actor Lee Dong-hwi for several years. Lee's agency at the time confirmed their relationship, South Korea's Sports Chosun reported in 2016.
Lee has starred in several Korean films including The Handmaiden, the BAFTA-winning film that was selected to compete for the Palme d'Or (the top prize) at the 2016 Cannes Film Festival.
She's a Bit of an Adventure Junky
Talking about her love of the action seen in the final installment of the Mission Impossible film series starring Tom Cruise, Jung previously told Models.com: "Tom Cruise always does that [the action sequences] by himself, it's just so crazy.
"He went skydiving something like 100 times for that movie…I actually like to do that kind of adventure," she said at the time.
Jung has also skydived in Guam with friends when she was around 19, which was "so scary," she described in 2018. "We love traveling, and we love adventure, so we said we should try skydiving."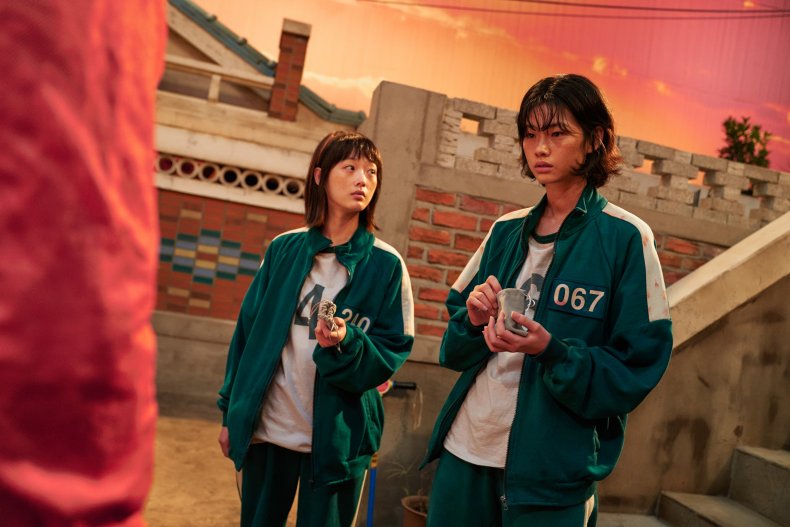 [ad_2]